Carleton Watkins is considered to be one of greatest photographers of the American West. Carleton E. Watkins was born on November 11, 1829 in  Oneonta, New York, he was a hunter and fisherman and was involved in the glee club and Presbyterian Church Choir.
Lured by the opportunities of the California gold rush, he traveled to California with fellow Oneontan Collis Huntington later to become one of the "Big Four" owners of the Central Pacific Railroad. Watkins was employed by Huntington in Sacramento delivering supplies to the mining operations. He did this before working as a store clerk at a George Murray's Bookstore, near the studio of Robert H. Vance, a well-known Daguerreotypist. An employee of Vance's unexpectedly left his job, and Watkins' agreeable personality led to his looking after the studio. Before his work with Vance, Watkins knew nothing about photography. Vance showed him the basic elements of photography, planning to return and retake the portraits himself. However, when he came back, he found that Watkins had excelled at the art while he was away and his customers were satisfied.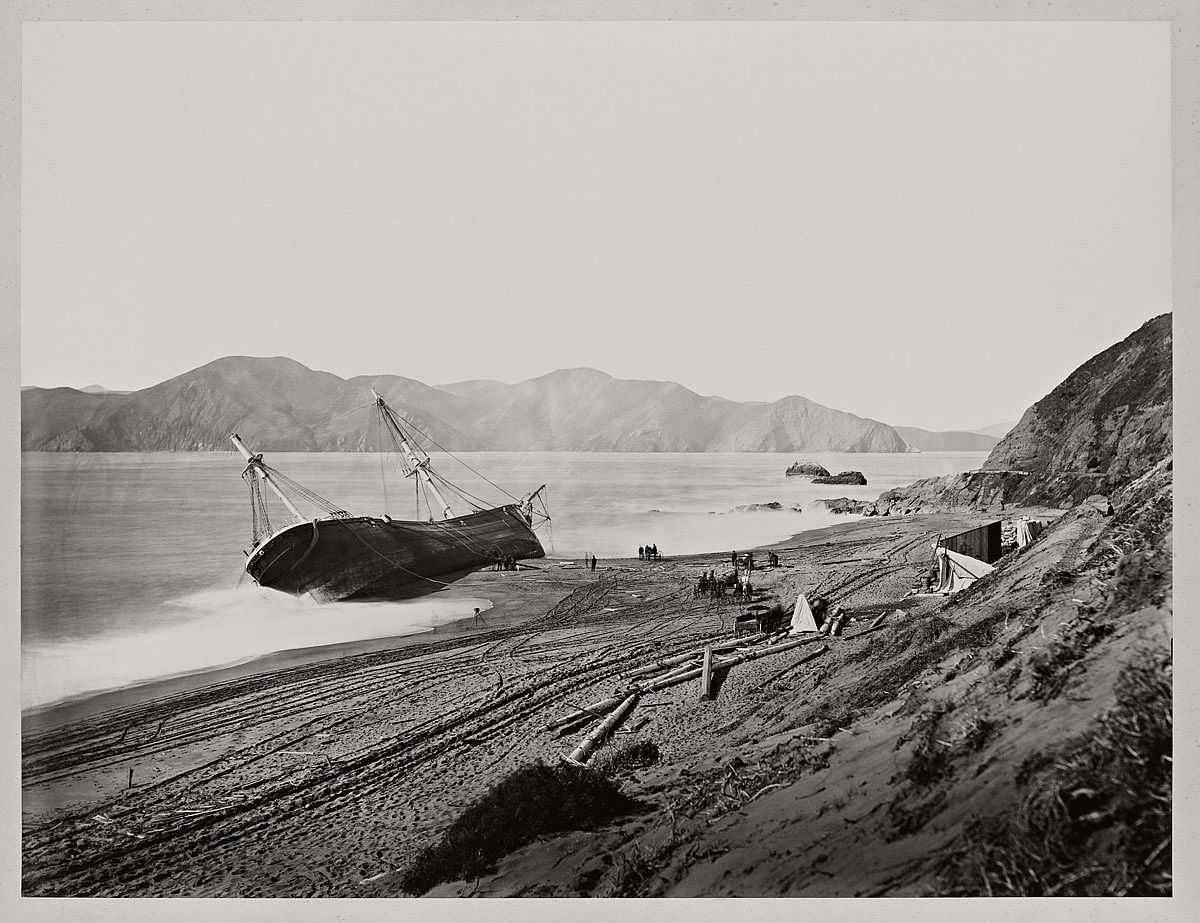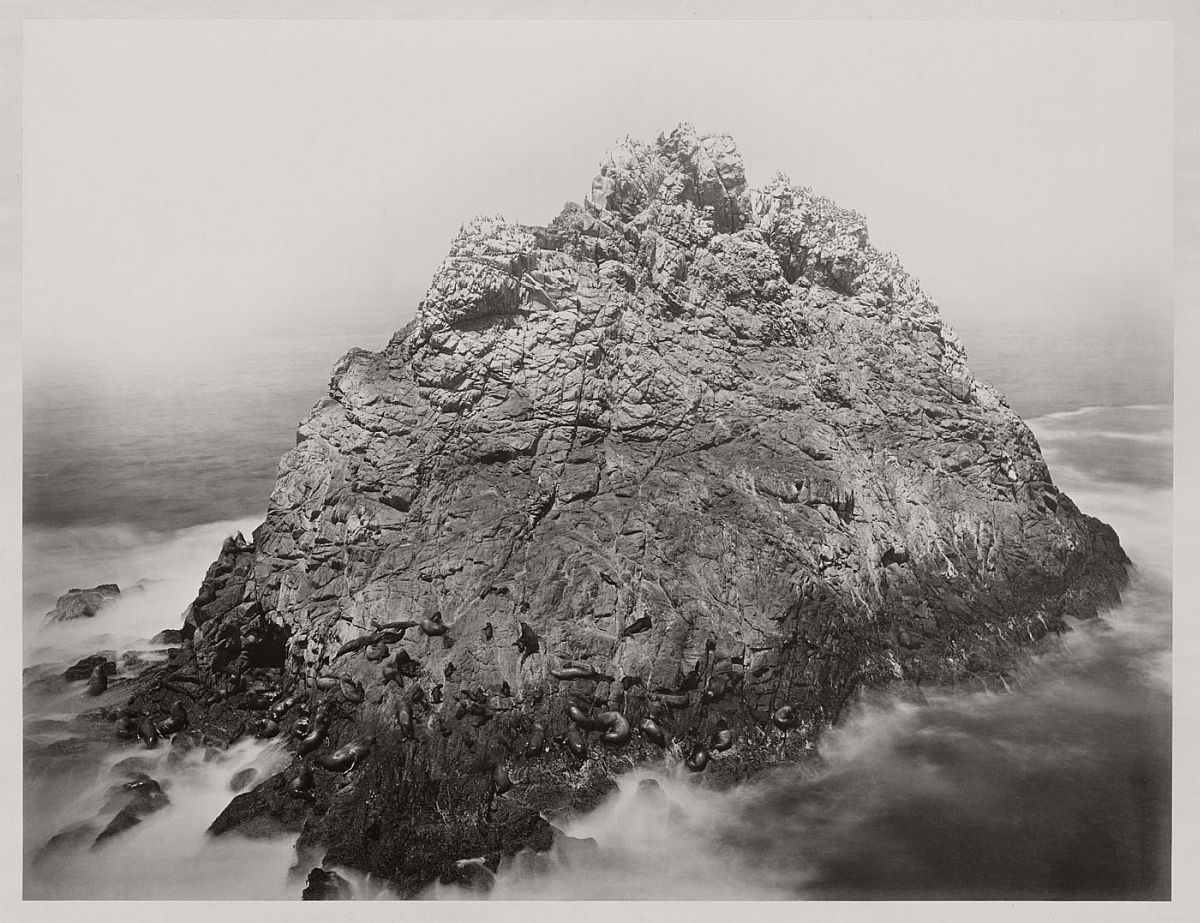 Between 1852 and 1854 Watkins worked as the "outdoor man" or camera operator for several established photographers including Robert Vance who had a gallery at the corner of Sacramento and Montgomery Streets, near George Murray's Bookstore where Watkins worked as a clerk.1 Watkins said to biographer Charles Turrell around 1900 "My first paper photograph was a view over Portsmounth Square". Watkins's work as a photographer between 1854 and 1858 is still under study.
After the great Sacramento city fire of November 2-3, 1852 he set out on his own to be a professional photographer. By 1858, he was working on his own, taking on a number of photographic commissions for publishers and individuals, such as James M. Hutching who used the photographs as a source for engravings in his "Illustrated California Magazine". He produced photographs for evidence in courts of law and also documented the mining estate of John Fremont and his wife Jessie Benton Fremont in Mariposa County and their estate at Black Point.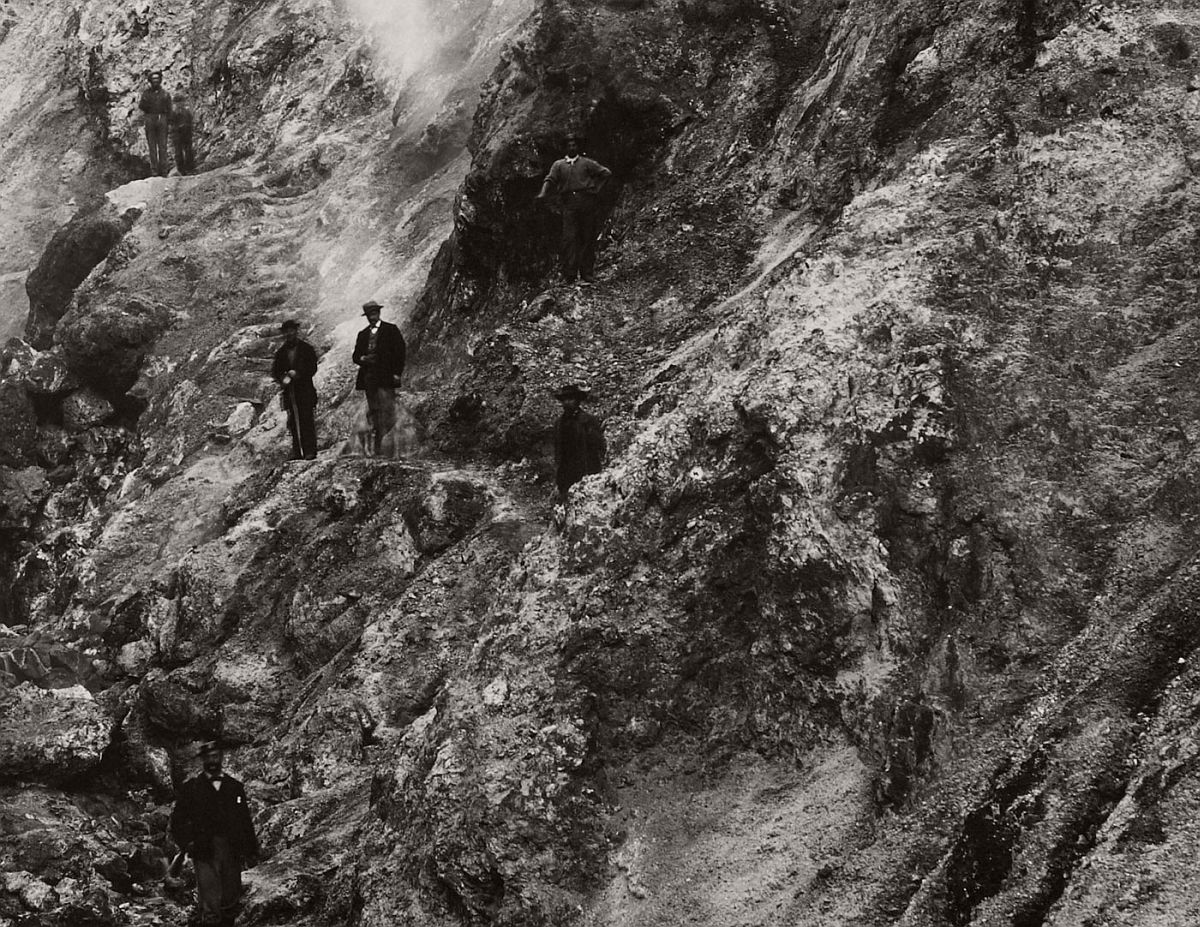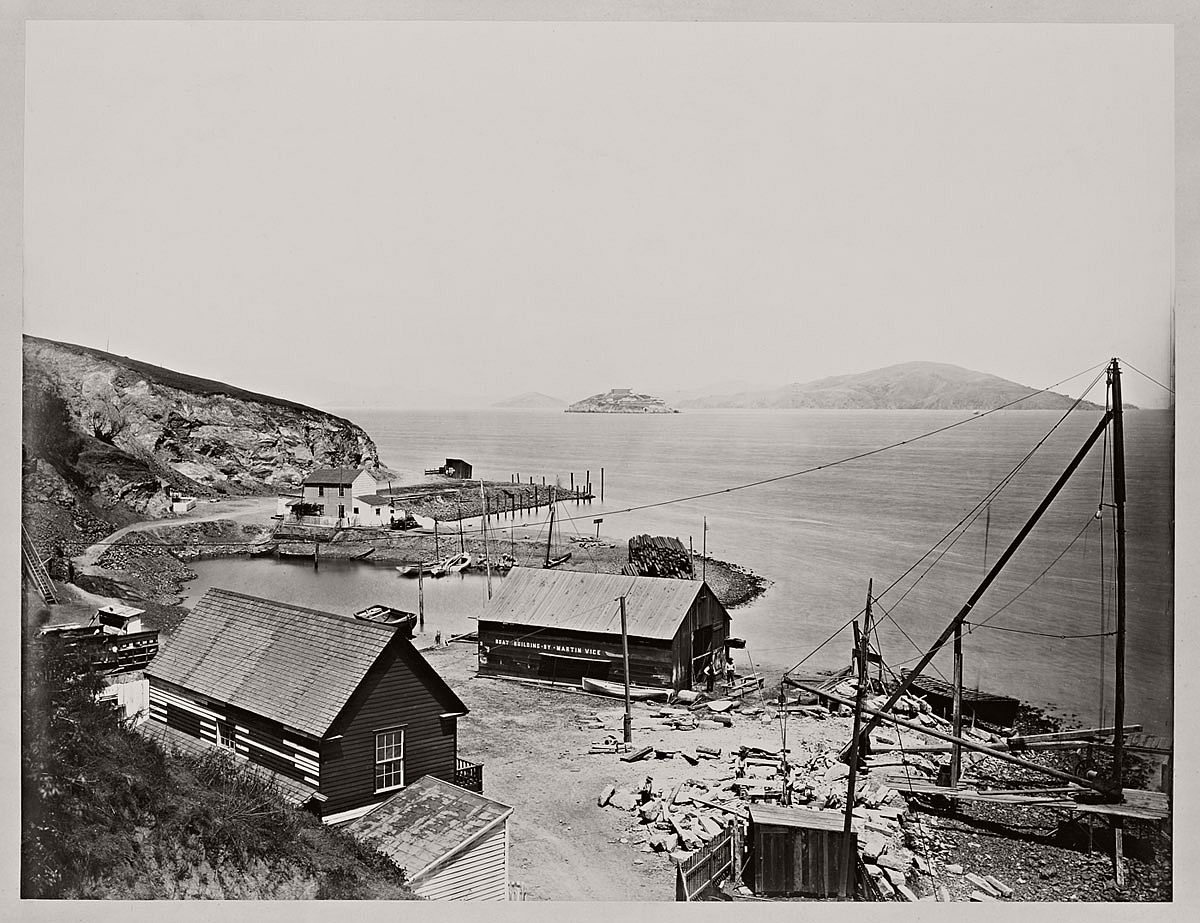 In July of 1861 Watkins traveled to Yosemite equipped with a mammoth-plate camera, which used 18 by 22 inch glass plate negatives, and a stereoscopic camera. He returned with 30 mammoth plate and dozens of stereoscopic negatives. These photographs and later Yosemite images, established him as a master of landscape photography. The prints helped influence the U.S. Congress to pass legislation protecting Yosemite Valley. Watkins may have traveled to Yosemite in 1858-59 and the first 100 stereographs could include a combination of the two trips. By 1863 Watkins was selling stereoviews of Yosemite, the New Almaden mining region, the Mendocino coast as well as views of San Francisco.
Watkins issued his early stereoviews on glass mounts and on card mounts with handwritten titles. These have come to be known as manuscript or hand-signed Watkins views. Examples of Watkins glass views can be seen here. Watkins numbered his stereoviews starting first with the Yosemite series (Mendocino views were initially numbered as a separate series and were later renumbered as part of thegeneral numbering scheme). After about 1863, stereoviews were mounted on yellow cards with printed labels. These were later replaced with orange card stock and printed labels. In 1864, Watkins was hired to make photographs of Yosemite for the California State Geological Survey.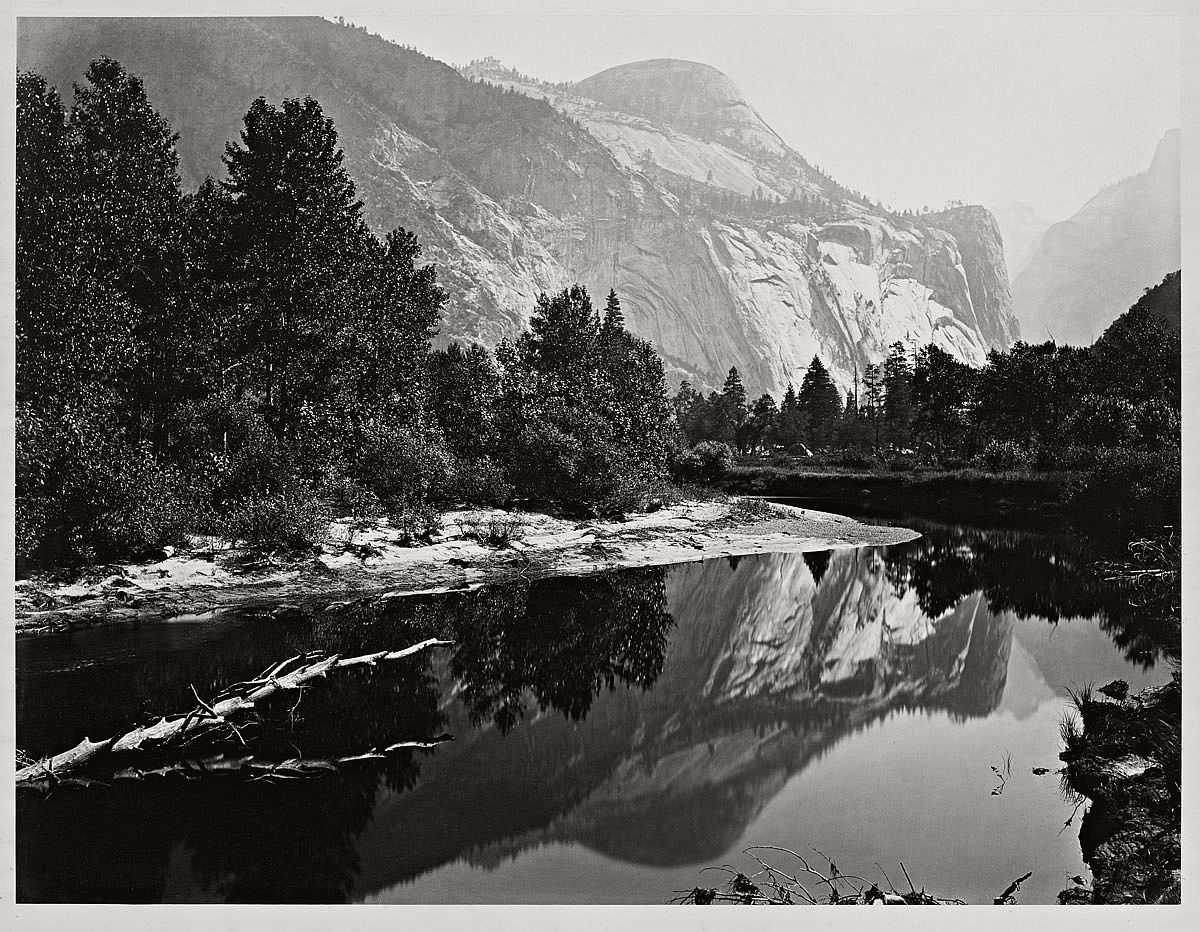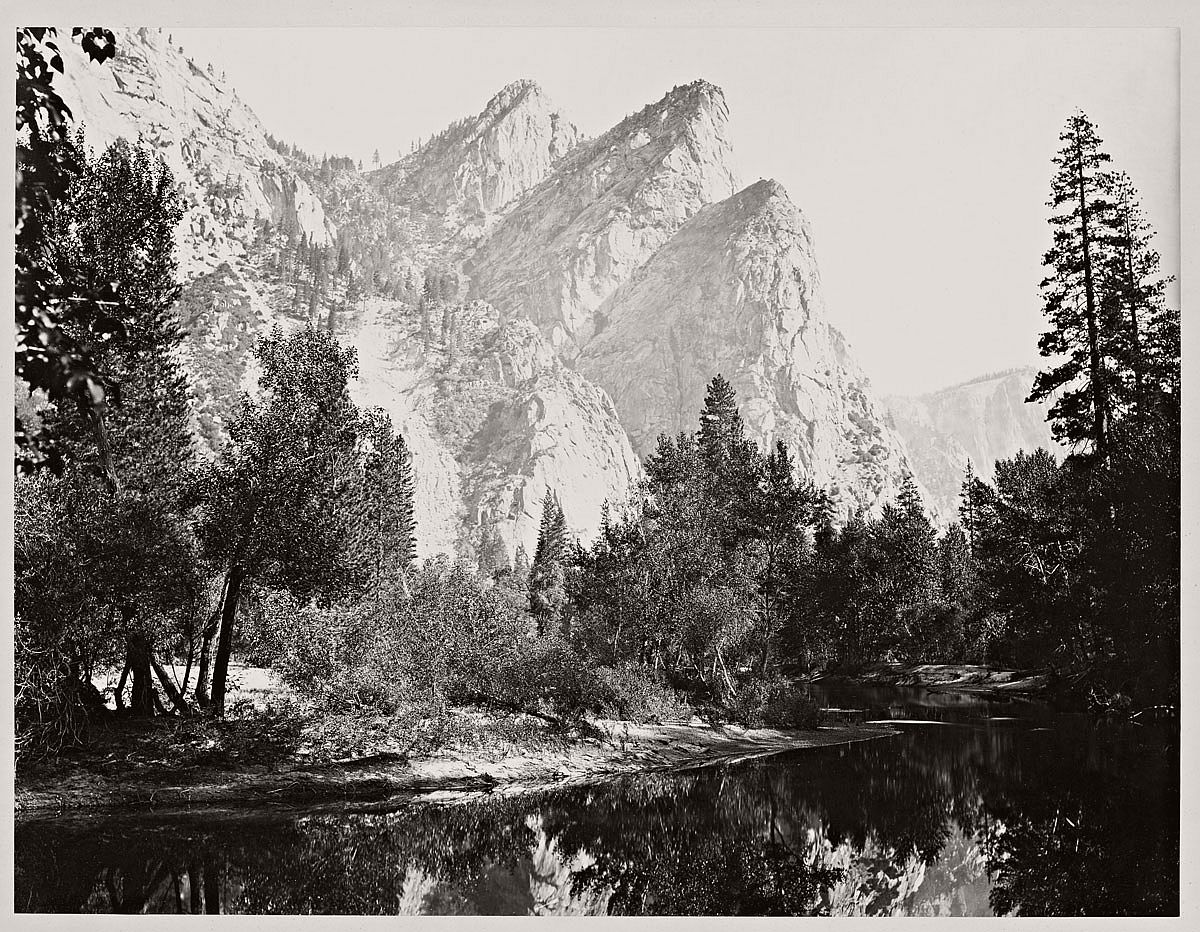 In 1867, Watkins opened his first public gallery, in addition to sending his photographs to the Universal Exposition in Paris, where he won a medal. This became his lavish Yosemite Art Gallery. He displayed over a hundred large Pacific Coast views in addition over a thousand images available through stereoscopes. Despite his success as an artist, he was not successful as a businessman and ended up losing his gallery to his creditor J.J. Cook.
Not only did Watkins lose his studio to Cook, but he also lost its contents. When Cook and photographer Isaiah Taber took over Yosemite Art Gallery, they began reproducing his work without giving him credit. The 19th century had no copyright laws covering photographs, and there was nothing Watkins could do to combat this plagiarism. Subsequently, he began recreating the images he lost, calling it the "New Series."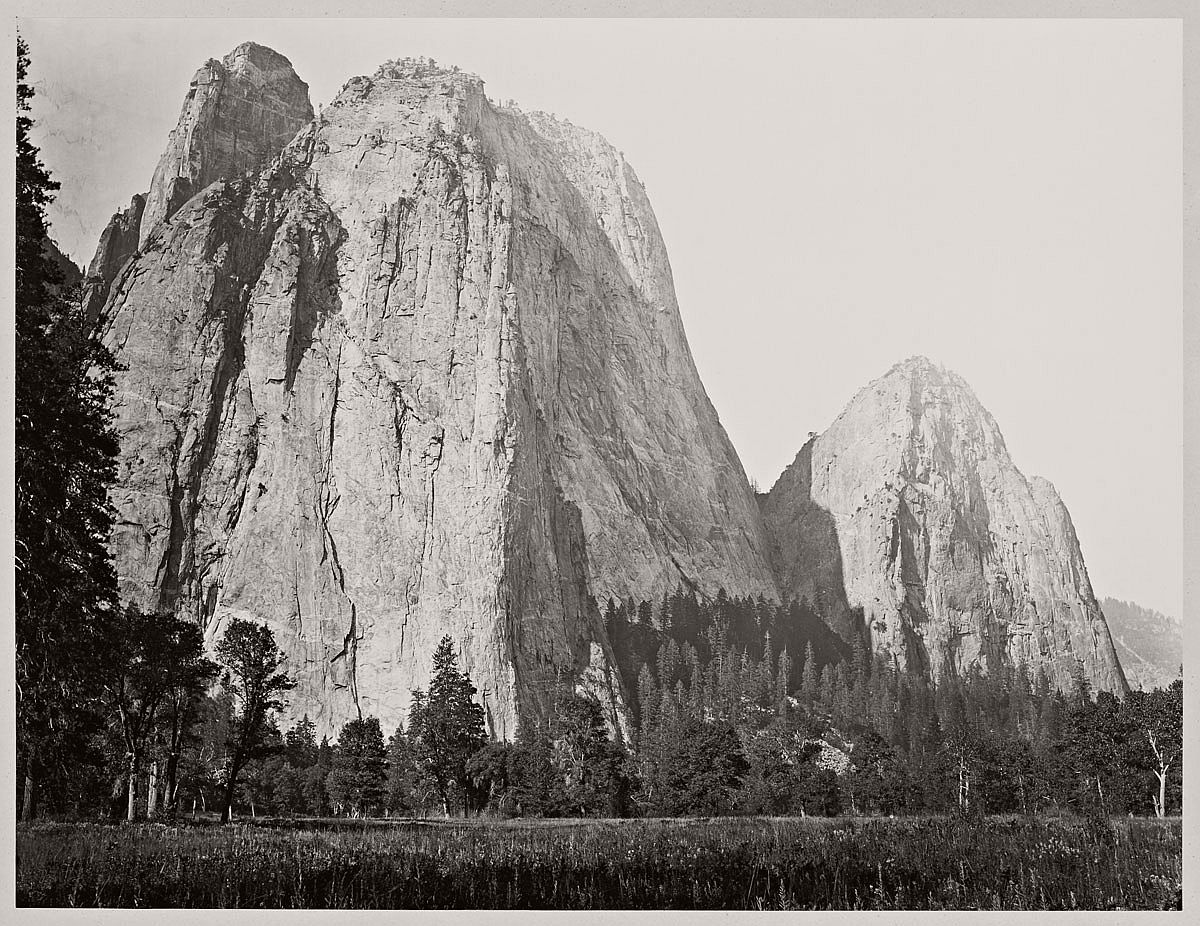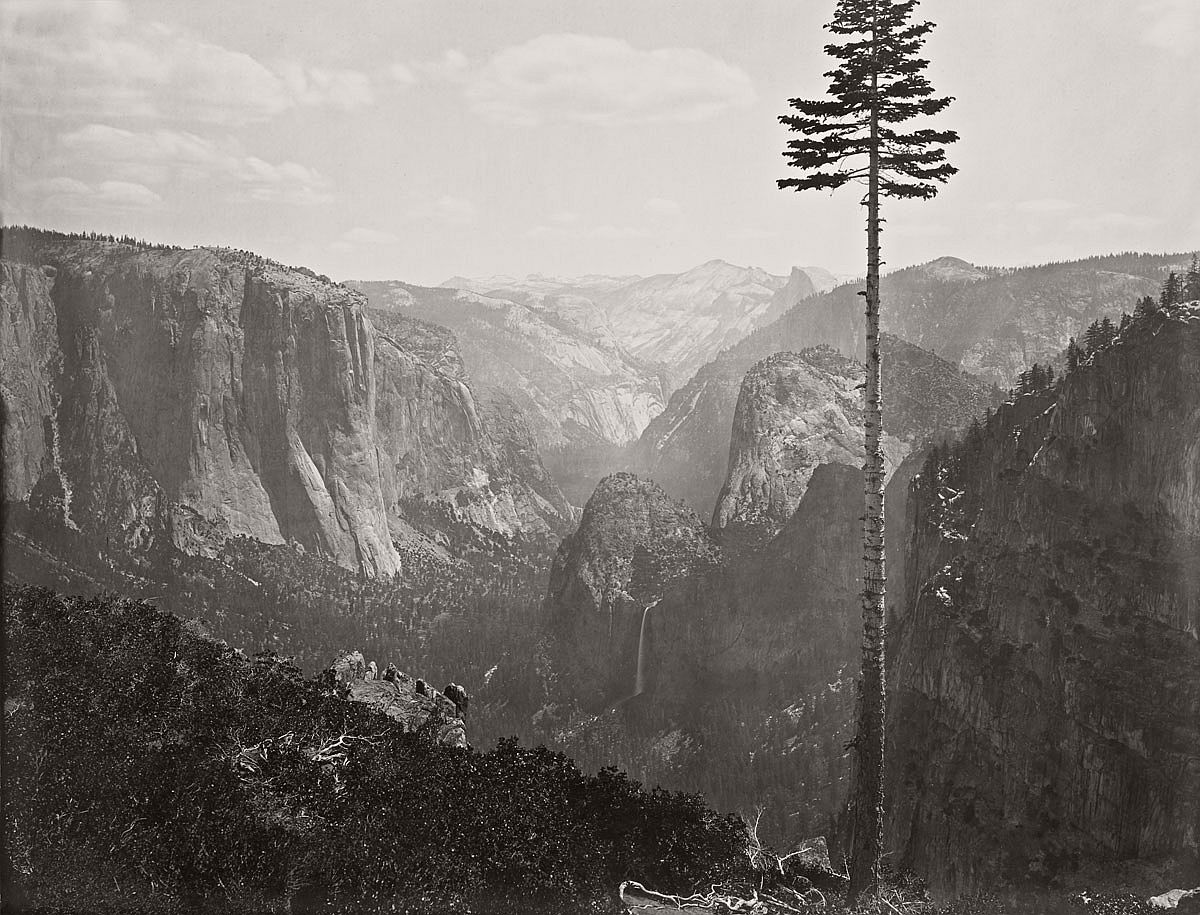 By the 1890s, Watkins began to lose his sight. His last commission was from Phoebe Hearst to photograph her Hacienda del Pozo de Verona. Watkins was unable to complete this job because of his failing sight and health. In 1895–96, his lack of work led to an inability to pay rent. The Watkins family lived in an abandoned railroad car for eighteen months.
Watkins kept the majority of his work in a studio on Market Street which was subsequently destroyed in the 1906 San Francisco earthquake and fire, with countless pictures, negatives and the majority of his stereo views. After this horrific loss, he retired to Capay Ranch. Three years after his retirement, he was declared incompetent and put into the care of his daughter Julia. She cared for him for a year before committing him to the Napa State Hospital for the Insane in 1910, at which point Frances Watkins began referring to herself as a widow.
Watkins died in 1916 and was buried in an unmarked grave on the hospital grounds.